It's Draft Day, but this time for the NBA. Unfortunately, I didn't put as much into the NBA Draft as I did for the NFL Draft, but regardless here's my final mock ahead of tonight. It's a loaded group with so much talent. Hope you enjoy the article and the Draft!
Featured Image Credit: Tulsa World
Detroit Pistons – Cade Cunningham, PG/SG, Oklahoma State
Player Comparison: Luka Doncic
Cunningham is the clear-cut #1 pick of this draft. He can score from anywhere, and his size allows him to be versatile defensively. His vision as a passer will allow him to be a point guard if necessary. He has the potential to be an NBA superstar, and there's no way the Pistons will pass on that.
Houston Rockets – Jalen Green, SG, G-League Ignite
Player Comparison: Zach LaVine
Green is the most notable prospect to come out of the G-League yet. He has great athleticism and scoring ability. I can see him playing a Zach Lavine-type role for Houston. 
Cleveland Cavaliers – Evan Mobley, C, USC
Player Comparison: Bam Adebayo
Mobley fits the mold of a modern big man. He's incredibly mobile and his jumper has potential. In terms of shot-blocking, he's among the best in this class. He could be a nice fit in Cleveland.
Toronto Raptors – Jalen Suggs, PG/SG, Gonzaga
Player Comparison: Jamal Murray
With Kyle Lowry seemingly on the way out, it's time for the Raptors to find a new PG. Suggs would fill that role nicely. He's a scrappy defender who plays with a ton of heart. On offense, he distributes the ball well and isn't afraid of the big moments. 
Orlando Magic – Scottie Barnes, PF, Florida State
Player Comparison: Draymond Green
Scottie Barnes – Barnes is an elite defender who can guard one through five. His combination of length (7'2" wingspan) and energy make him a top prospect. Offensively, he needs to develop his shot, but he's a good ball-handler and passer.
Oklahoma City Thunder – Jonathan Kuminga, SF/PF, G-League Ignite
Player Comparison: Jeff Green (closer to his prime)
In terms of potential, Kuminga is a top-tier option. He's strong, bouncy, and quick for his size. His overall game needs polish, but he has the makings of a very good NBA player. Giving him a comparison was tough because I didn't want to use more of a guard like Jaylen Brown, but I do think Kuminga could end up in a similar spot as Jeff Green.
Golden State Warriors (from Minnesota Timberwolves) – James Bouknight, SG, UConn
Player Comparison: Jordan Clarkson
This UConn product can score proficiently from all three levels. He's an athletic finisher who also has solid shooting mechanics. The Warriors need players who can contribute to their team now, and Bouknight should be ready to do that.
Orlando Magic (from Chicago Bulls) – Josh Giddey, PG, International
Player Comparison: LaMelo Ball
At about 6'8", Giddey is an adept playmaker who does it all. His shooting mechanics are somewhat concerning, but his overall upside trumps that con to his game. The Magic need guys like Giddey who can make a difference. 
Sacramento Kings – Moses Moody, SG, Arkansas
Player Comparison: Mikal Bridges
Moody is the best 3&D wing in this class. He shoots the ball well and his wingspan of nearly 7'1" enables him to make plays on defense. If Buddy Hield ends up being dealt, Moody could fill his shoes.
Memphis Grizzlies (from New Orleans Pelicans) – Franz Wagner, SF, Michigan
Player Comparison: Nicolas Batum
Wagner is another 3&D wing. At 6'9", Wagner might actually be a better defender than Moses Moody, but his shot isn't quite where teams want it. So, at worst he'll be a rotational wing defender in the league.
Charlotte Hornets – Alperen Şengün, PF/C, International
Player Comparison: Jonas Valanciunas
Sengun flashes a lot of traits that are common in international players. He has a high basketball IQ, passes well, and is a crafty finisher. If he improves his defense, he could be a starter in the league for a long time. He'd be a perfect fit with the Hornets, who already have crafty players like LaMelo Ball and Terry Rozier.
San Antonio Spurs – Corey Kispert, SF, Gonzaga
Player Comparison: Joe Harris
You know exactly what you're getting in Corey Kispert. He's an elite shooter who also boasts solid athleticism. In the NBA today, he definitely will have a role on a team right away. The Spurs could use the spacing he provides.
Indiana Pacers – Davion Mitchell, PG/SG, Baylor
Player Comparison: Malcolm Brogdon
As with Corey Kispert, you know what you're getting with Mitchell. He's best known for his elite perimeter defense and hard-nosed style of play. He's a good distributor and shooter as well. Him and Malcolm Brogdon would make for the best defensive guard duo in the NBA.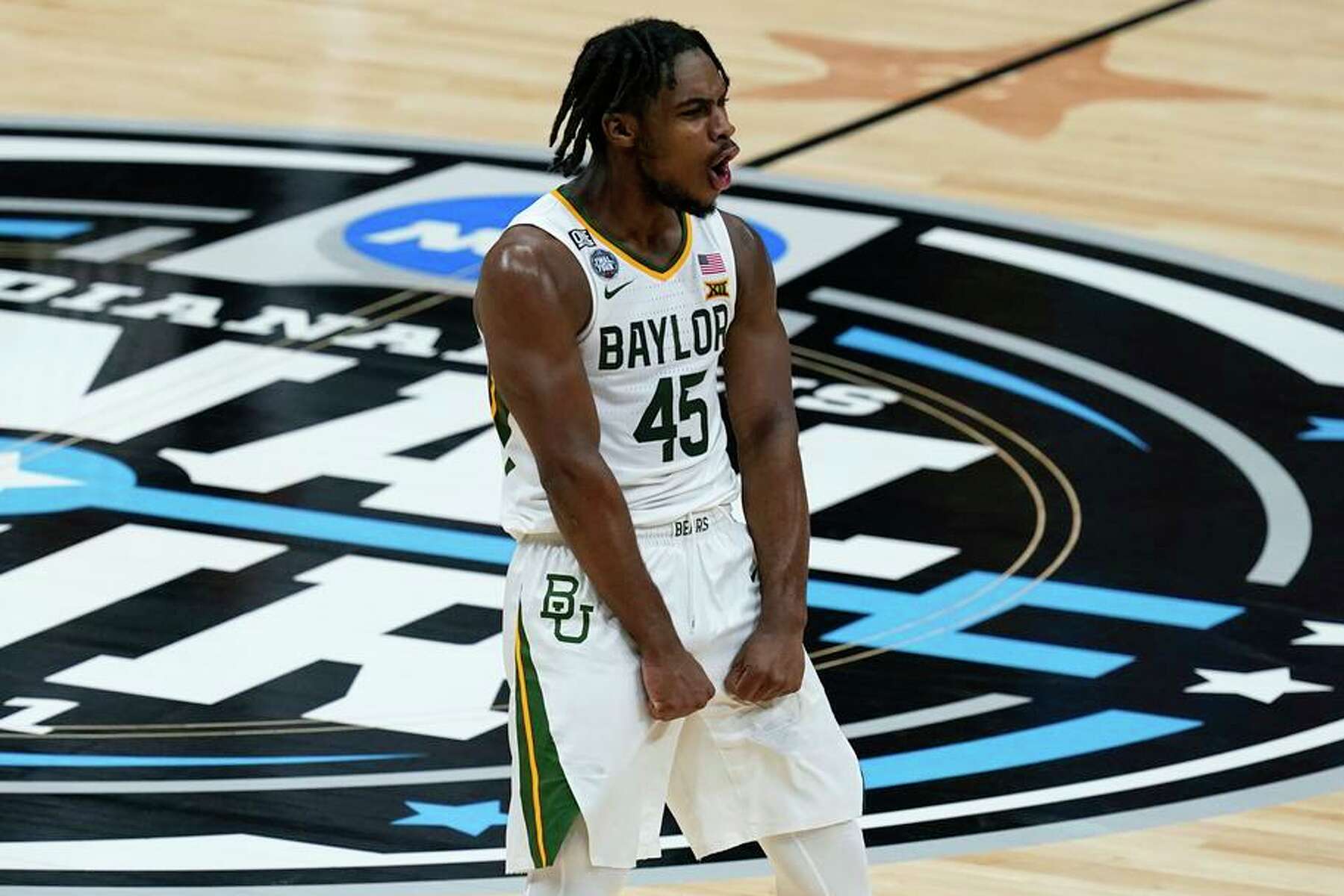 Golden State Warriors – Trey Murphy III, SF, Virginia
Player Comparison: Trevor Ariza
As I noted with the James Bouknight pick, the Warriors need players who can contribute now. Murphy fits into that category. He was a key member of the Virginia squad on both ends of the floor. In 2021, he could come off the bench as a combo-forward for Golden State.
Washington Wizards – Chris Duarte, SG, Oregon
Oklahoma City Thunder (from Boston Celtics) – Kai Jones, PF/C, Texas
New Orleans Pelicans (from Memphis Grizzlies) – Keon Johnson, SG, Tennessee
Oklahoma City Thunder (from Miami Heat) – Ziaire Williams, SF, Stanford
New York Knicks – Tre Mann, PG, Florida
Atlanta Hawks – Jaden Springer, PG/SG, Tennessee
New York Knicks (Dallas Mavericks) – Usman Garuba, PF, International
Los Angeles Lakers – Jared Butler, PG, Baylor
Houston Rockets (from Portland Trailblazers) – Jalen Johnson, SF/PF, Duke
Houston Rockets (from Milwaukee Bucks) – J.T. Thor, PF, Auburn
Los Angeles Clippers – Isaiah Jackson, C, Kentucky
Denver Nuggets – Cameron Thomas, SG, LSU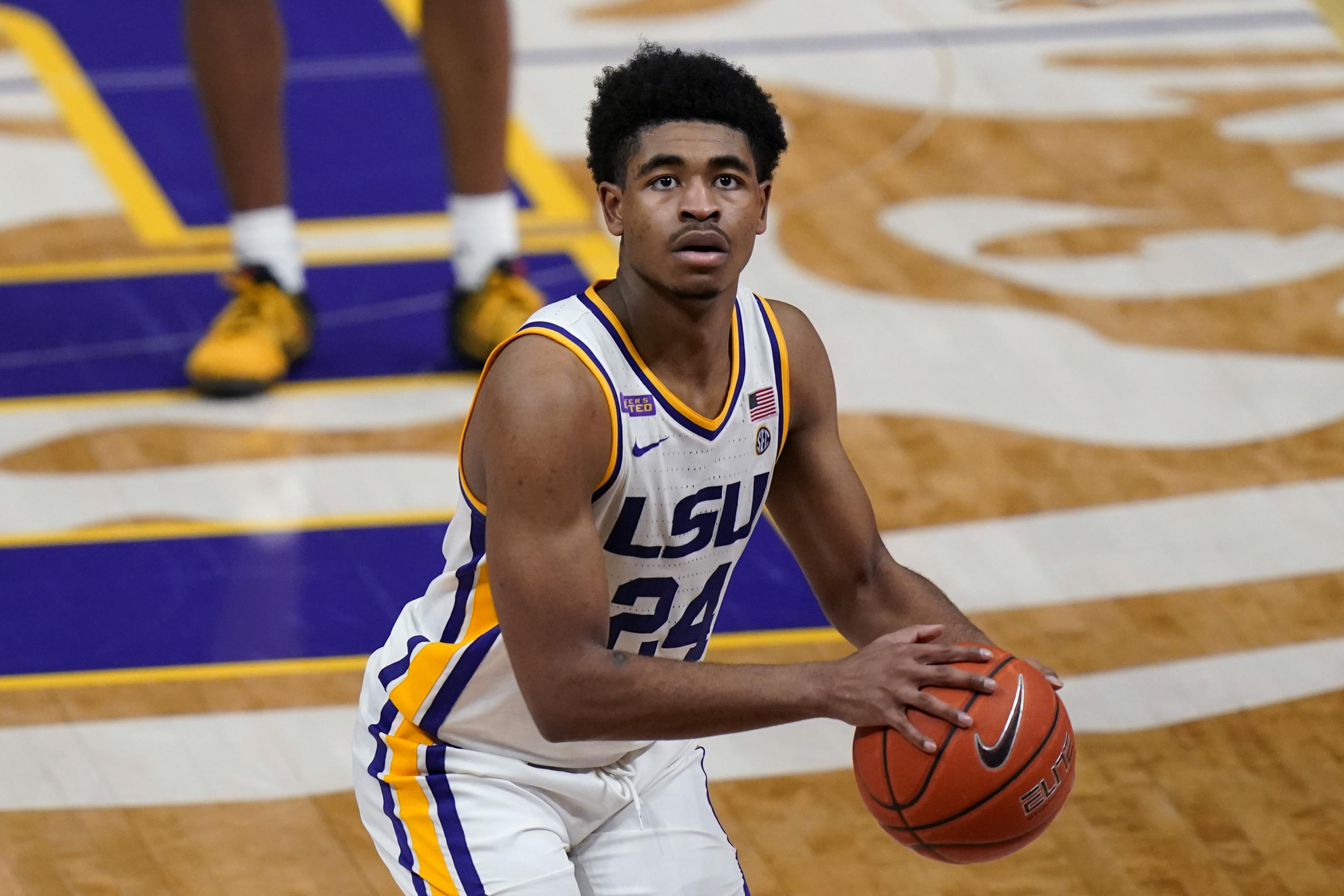 Brooklyn Nets – Sharife Cooper, PG, Auburn
Philadelphia 76ers – Nah'Shon Hyland, PG/SG, VCU
Phoenix Suns – Miles McBride, PG, West Virginia
Utah Jazz – Day'Ron Sharpe, C, North Carolina