As we approach August, now is really the time to start cramming for your draft. With us, that continues with the wide receivers. It's a deep group that's full of good options. Here's how I stack 'em.
Featured image credits: USA Today
Tyreek Hill, Kansas City Chiefs
With his speed, Hill has a chance to hit paydirt from anywhere on the field. Last year, he scored 17 touchdowns in just 15 games. I don't expect his touchdown rate to drop much with Patrick Mahomes under center.
Davante Adams, Green Bay Packers
Adams should be at the top of this list, but Aaron Rodgers' absence subtracts from his current fantasy value. Regardless, I expect him to ball this year, as he will seek a new contract after this season. If Jordan Love can perform, Adams should be in for another great year.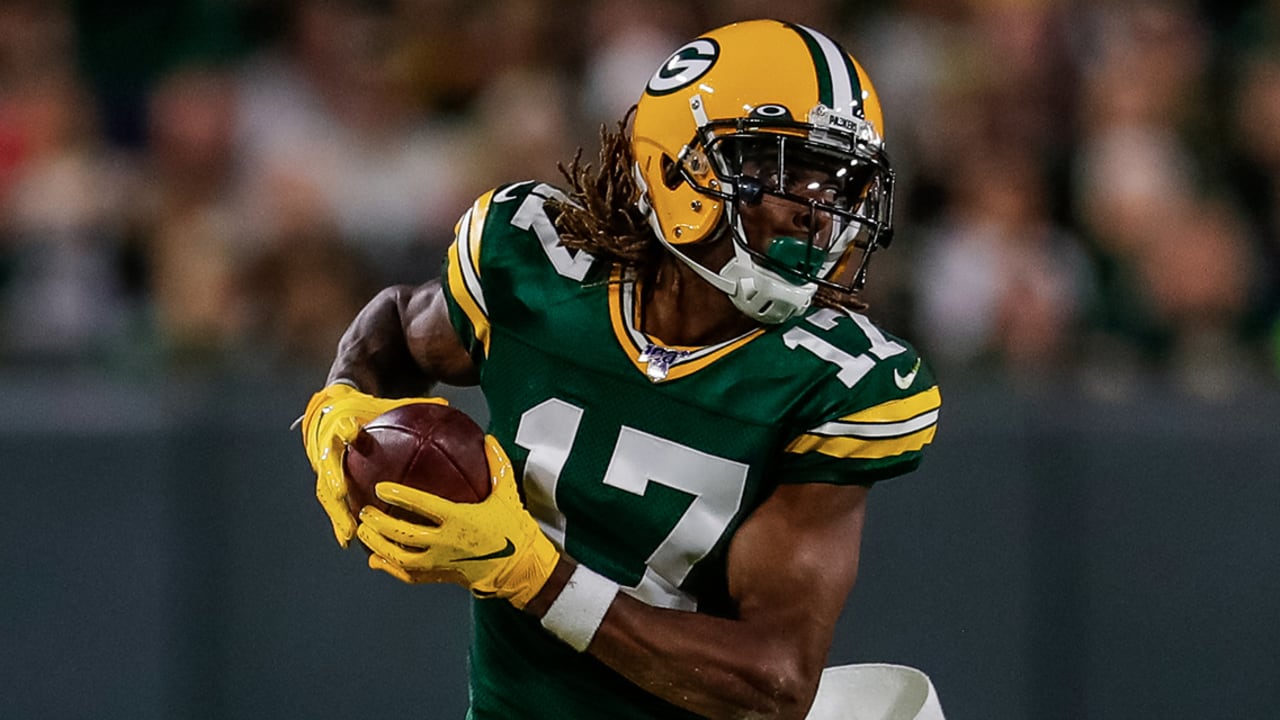 DeAndre Hopkins, Arizona Cardinals
DHop over Diggs is an unpopular choice, but I'm rockin' with it anyway. Hopkins has produced like a top fantasy receiver for years now, whereas Diggs became a top option last season. Give me DHop all day.
Stefon Diggs, Buffalo Bills
Diggs was incredible in 2020, but can he sustain such greatness this season? Will teams figure out how to slow him down? Nevertheless, he should get a ton of targets.
Calvin Ridley, Atlanta Falcons
Ridley enters year one of being Atlanta's bonafide top option, as the Falcons traded Julio Jones recently. This means more targets, but could also mean more coverage. However, I wouldn't worry about the second part, as Ridley played well when Jones was injured last season.
D.K. Metcalf, Seattle Seahawks
Not much has changed in relation to Metcalf. He'll have the same role in the same offense as last season. He's a big play threat who has the potential to put up big points every week.
Allen Robinson II, Chicago Bears
ARob is consistently underrated by NFL media and fans. Last year, he put up great numbers with Mitch Trubisky and Nick Foles at QB. With Andy Dalton and Justin Fields, I expect even more from Robinson now.
Keenan Allen, Los Angeles Chargers
When he wasn't injured, Allen was dominant in 2020. Like with ARob, I expect even more from Allen this season, as his chemistry with Justin Herbert should improve. On top of that, he should handle an even better workload with Hunter Henry gone.
Terry McLaurin, Washington Football Team
I'm a big McLaurin believer. Washington cycled through quarterbacks last year, but McLaurin still found a way to produce consistently. If Ryan Fitzpatrick can provide more stability at that position, McLaurin's numbers should take a leap.
A.J. Brown, Tennessee Titans
Brown has never received WR1 volume, but he still has found ways to put up WR1 stats. In 2020, he was sixth in points per game for receivers on just 7.6 targets per game. For reference, DeAndre Hopkins averaged 0.3 more points per game on about 2.4 more targets. If Brown's volume increases, watch out.
Michael Thomas, New Orleans Saints
With Drew Brees gone, Thomas's fantasy stock is quite iffy. There's a legitimate chance that Taysom Hill starts at QB for New Orleans, which would be a huge blow to Thomas's fantasy owners. However, if Jameis Winston ends up starting, that'd bode well for said owners. With Thomas, that's the risk.
Justin Jefferson, Minnesota Vikings
I'm lower on Jefferson than most people are because it'll be very hard for him to replicate what he did last season. In 2020, he was targeted 125 times. He caught 88 of those passes for an exceptionally high catch rate of 70.4%. He turned those 88 catches into 1,400 receiving yards at a clip of 15.9 yards per reception. Unless he gets more targets, I don't expect him to be able to produce like that this year.
Amari Cooper, Dallas Cowboys
With the return of Dak Prescott, buy into the Amari Cooper hype. He got 9+ targets in the four full games Prescott played. If all goes well for the Cowboys' offense, Cooper is a legit fantasy option.
Julio Jones, Tennessee Titans
We'll see Jones in a new uniform for the first time this fall. Despite the presence of A.J. Brown, I expect Jones to get plenty of looks every game. There's a large drop-off in Tennessee's receiving options after Jones and Brown, so that duo should flourish together.
Robert Woods, Los Angeles Rams
Woods has been consistent over the past few seasons for the Rams. With Matthew Stafford in L.A., we could see even more from him now. In fact, Stafford is probably the best QB Woods has ever played with.
CeeDee Lamb, Dallas Cowboys
Lamb showed legitimate superstar potential in 2020. He's versatile with great after-the-catch ability. With Dak Prescott back, expect solid WR2 production from Lamb.
Mike Evans, Tampa Bay Buccaneers
When it comes to red zone production, Evans is unmatched by any other wide receiver. However, everywhere else on the field, he isn't targeted enough to be close to a WR1. He's very talented, but the Bucs offense is so loaded he may not get a ton of opportunities.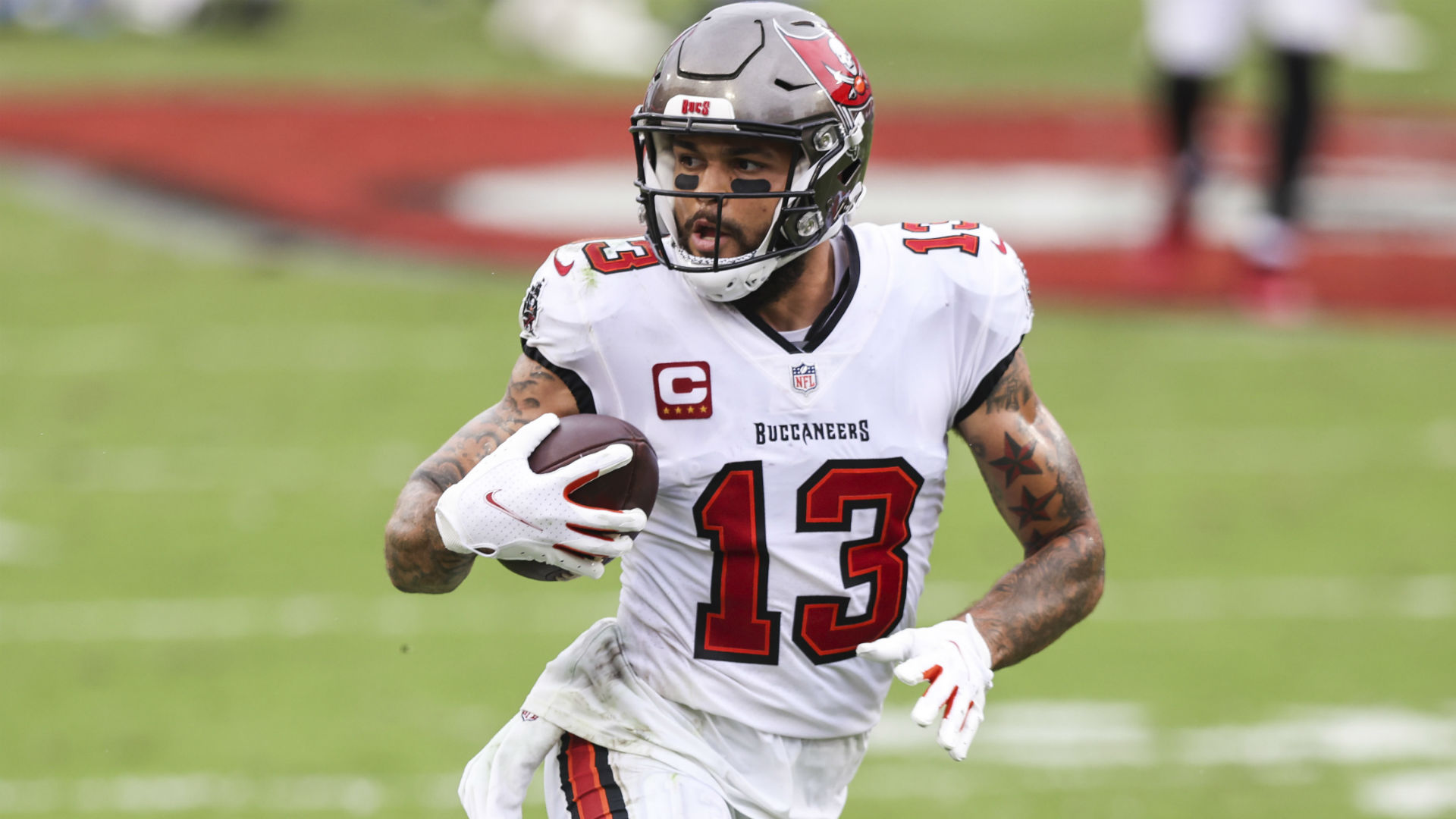 Chris Godwin, Tampa Bay Buccaneers
Like Mike Evans, Godwin is incredibly talented. Also like Evans, workload is his issue in terms of fantasy. It's just impossible to gauge his floor on the Bucs' offense.
D.J. Moore, Carolina Panthers
Simply put, Moore needs better quarterback play. Hopefully, Sam Darnold can provide that because Moore has the potential to be very good.
Kenny Golladay, New York Giants
In case you've forgotten, Golladay is a very good receiver. He's a field-stretcher who will help Daniel Jones improve his game. He's the true #1 option in New York.
Adam Thielen, Minnesota Vikings
Tyler Lockett, Seattle Seahawks
Cooper Kupp, Los Angeles Rams
Odell Beckham Jr., Cleveland Browns
Brandon Aiyuk, San Francisco 49ers
Diontae Johnson, Pittsburgh Steelers
Tyler Boyd, Cincinnati Bengals
JuJu Smith-Schuster, Pittsburgh Steelers
Brandin Cooks, Houston Texans
Courtland Sutton, Denver Broncos
D.J. Chark Jr., Jacksonville Jaguars
Ja'Marr Chase, Cincinnati Bengals
DeVonta Smith, Philadelphia Eagles
Robby Anderson, Carolina Panthers
Chase Claypool, Pittsburgh Steelers
Tee Higgins, Cincinnati Bengals
Deebo Samuel, San Francisco 49ers
Will Fuller V, Miami Dolphins
Jerry Jeudy, Denver Broncos
Jarvis Landry, Cleveland Browns
Corey Davis, New York Jets
Darnell Mooney, Chicago Bears
Curtis Samuel, Washington Football Team
Laviska Shenault Jr., Jacksonville Jaguars
Antonio Brown, Tampa Bay Buccaneers
Marvin Jones Jr., Jacksonville Jaguars
DeVante Parker, Miami Dolphins
Henry Ruggs III, Las Vegas Raiders
Jaylen Waddle, Miami Dolphins
Marquise Brown, Baltimore Ravens