The NFL season is in full swing. It's great to have football back not only in the NFL, but also in the NCAA. So, you know what that means: more mock drafts!! Enjoy my midseason mock for 2021!!
Featured image creds: Sports Illustrated
*Draft order from The Draft Network (Week 8)
New York Jets – Trevor Lawrence, QB, Clemson
This Jets team is historically bad and they should have this #1 overall pick at the end of the season. Even if Sam Darnold isn't the problem, they still have to draft Lawrence here. He's the best QB prospect in years and they'd be the laughing stock of the NFL if they didn't take him.
New York Giants – Justin Fields, QB, Ohio State
If you watched Monday Night Football between the Giants and the Buccaneers on November 2nd, you know this pick had to be made. The Giants played an outstanding game on defense and they also had a solid offensive game plan installed that gave their receivers good separation on many occasions. However, Daniel Jones was simply abysmal, as he missed easy throws left and right. Under Joe Judge, this team could be special, but not with Jones under center. Fields would do so much better for the Giants. Period.
Jacksonville Jaguars – Penei Sewell, OT, Oregon
Now that the top two QBs are off the board, the Jags decide to stick with Gardner Minshew for at least another year. After all, he has a bad offense right now, so it's unfair to judge him too harshly. Sewell is an absolute beast who would anchor the Jaguars' O-Line for years to come.
Miami Dolphins (from Houston Texans) – Micah Parsons, LB, Penn State
In a deep class of wide receivers, the Dolphins decide to wait on drafting a pass-catcher for Tua. So, they take this year's best defensive prospect, Micah Parsons. The Dolphins defense would truly be a force to be reckoned with if they acquire Parsons.
Atlanta Falcons – Gregory Rousseau, Edge, Miami
The Falcons defense is pure garbage. Teams have a field day against them through the air. Drafting pass rushers is the best method of boosting your pass defense. If Rousseau fills out his lanky frame, he'll be a top ten edge rusher in the NFL.
Dallas Cowboys – Trey Lance, QB, North Dakota State University
The Cowboys wanted to compete, but Dak Prescott's injury sidetracked their season. Jerry Jones has been hesitant to give Dak a contract extension, so it's a real possibility that he uses a top draft pick to obtain a new QB. That'd save the Cowboys a ton of money to spend on other players. I think Lance would step into Prescott's role with ease.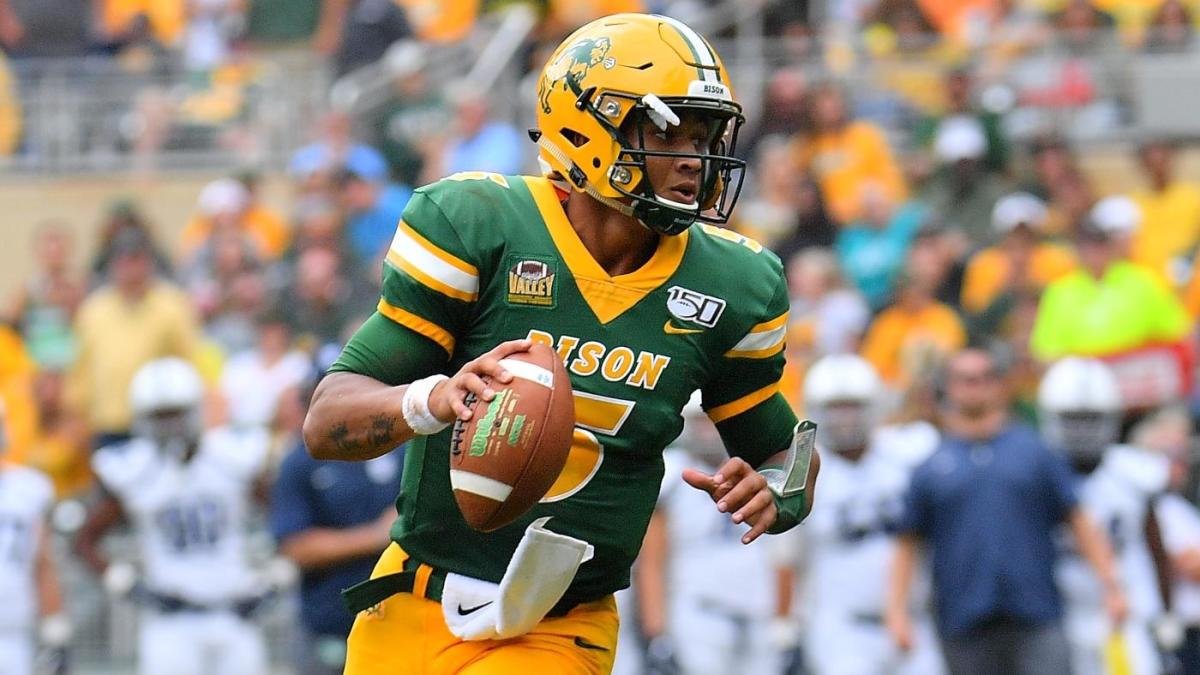 Washington Football Team – Ja'Marr Chase, WR, LSU
With the top QBs off the board, Washington decides to snag the best receiver in this class. This offense needs a complete rebuild, so their first-rounder has to go to that side of the ball. Whoever ends up playing quarterback for the Football Team would love to have Chase.
Los Angeles Chargers – Jaylen Waddle, WR, Alabama
2020 first-rounder Justin Herbert seems legit, so let's give him a speedster to stretch the field. A wide receiver trio of Keenan Allen, Mike Williams, and Jaylen Waddle would be absolutely lethal. Waddle suffered a season-ending ankle injury recently, but he's expected to make a full recovery. He played incredibly well in the time before his injury, so if he's healthy for the NFL Combine, I expect his draft stock to be fine.
New England Patriots – Kyle Pitts, TE, Florida
Gronk part two? Pitts' style is different from Gronk's, but Pitts has the potential to be equally as dominant. He's a pure receiving threat, which is what the Pats desperately need. At 6'6", he wins almost every jump ball and runs routes like a wide receiver. After all, Belichick loves his tight ends.
Minnesota Vikings – Wyatt Davis, IOL, Ohio State
It's tough to find anything wrong with Davis's game. He's aggressive with the physical tools to back that aggression up. The Vikings O-Line has been weak for years, especially on the interior. Former first-rounder Garrett Bradbury is really the only long-term piece.
Cincinnati Bengals – Samuel Cosmi, OT, Texas
The Bengals love to air it out. Joe Burrow has thrown about 41 passes per game through the first half of the season. Cosmi comes from a pass-heavy offense in Texas, and he's played well in that offense. Burrow gets sacked way too much, so O-Line has to be the pick here.
Carolina Panthers – Caleb Farley, CB, Virginia Tech
Elite receivers are bred in the NFC South. Julio Jones, Michael Thomas, Chris Godwin, Mike Evans, and the list goes on. In order for the Panthers to compete, they have to upgrade their secondary. Insert Farley. He has great size (6'2", 207 lbs) and he's a ball-hawk. He'd thrive in Carolina.
Detroit Lions – DeVonta Smith, WR, Alabama
Smith has flourished as the top receiver at Alabama. The only thing that raises concern is his weight (175 lbs). If he beefs up he'll be elite. As for the Lions, Marvin Jones Jr. will be a free agent after this season and Kenny Golladay's contract situation is unsure. Expect a revamp of their receiving corp in 2021.
Denver Broncos – Alex Leatherwood, OT, Alabama
The Broncos declined Garrett Bolles' fifth-year option last offseason. That means their starting left tackle should be on the way out after the 2020 season. Leatherwood is experienced at a school that breeds high-end linemen.
San Francisco 49ers – Patrick Surtain II, CB, Alabama
Surtain is as physical as they come. His aggressiveness can lead to penalties, but his skill in man-to-man coverage is what will propel him into the first round. D.K. Metcalf and Davante Adams have torched the Niners in back-to-back weeks, so it's evident they need corners.
Miami Dolphins – Rondale Moore, WR, Purdue
Moore hasn't seen action yet, but we all know what he can do from previous years. He can turn simple screens into huge gains. Tua Tagovailoa could use a reliable slot receiver like that.
Las Vegas Raiders – Kwity Paye, Edge, Michigan
Paye was #1 on Bruce Feldman's Freak List. His physical tools have met production this year, as he had two sacks in Michigan's first game. D-Line should be the Raiders' first priority.
Chicago Bears – Zach Wilson, QB, BYU
Wilson has launched himself into the Heisman conversation. He's led BYU to an 8-0 record and he's thrown for 21 TDs, just 2 INT, and 2,511 yards. He also has 8 rushing TDs. He checks all the boxes. The Bears have a good team, but they need to find a new franchise QB.
Philadelphia Eagles – Jeremiah Owusu-Koramoah, LB, Notre Dame
Owusu-Koramoah is a playmaker, especially against the run. The Eagles are incredibly thin at linebacker, and they really need someone who can take guys like Ezekiel Elliott and Saquon Barkley down.
Cleveland Browns – Shaun Wade, CB, Ohio State
After Denzel Ward, the Browns don't have a lot of talent at corner. They'll need to change that if they want to compete with receiver-heavy teams like the Steelers. Wade is versatile, as he took the majority of his snaps from the slot in 2019, but he's moved outside this season.
Jacksonville Jaguars (from Los Angeles Rams) – Pat Freiermuth, TE, Penn State
Penn State has started off slow, but Freiermuth's production has been solid. The Jags decide to further spoil Gardner Minshew with a top tight end. There's no doubt Minshew would improve with Sewell and Freiermuth in his corner.
Indianapolis Colts – Aidan Hutchinson, Edge, Michigan
At 6'6", 269 lbs, Hutchinson isn't a pure edge rusher. He also stuffs the run (10.0 TFL, 3 FF in 2019) and bats down passes (6 PD in 2019). The Colts make a good defense better here.
Arizona Cardinals – Creed Humphrey, IOL, Oklahoma
New mock, same pick for the Cards. However, this time Humphrey went to them later. His draft stock has fallen, but his football IQ is precisely what is needed from an NFL center.
Baltimore Ravens – Rashod Bateman, WR, Minnesota
Bateman is thriving as the main man at Minnesota. After Tyler Johnson left for the NFL, Bateman took over the slot. He is averaging 100 receiving yards on 8 receptions per game. The Ravens need to make their offense multi-dimensional.
Green Bay Packers – Nick Bolton, LB, Missouri
Through week 8, the Packers had given up the most fantasy points to running backs out of any team. Fantasy points aren't everything, but they do give an indication of how their linebackers match up with opposing running backs. Bolton is averaging 10.6 tackles per game this season, and he's as physical as they come.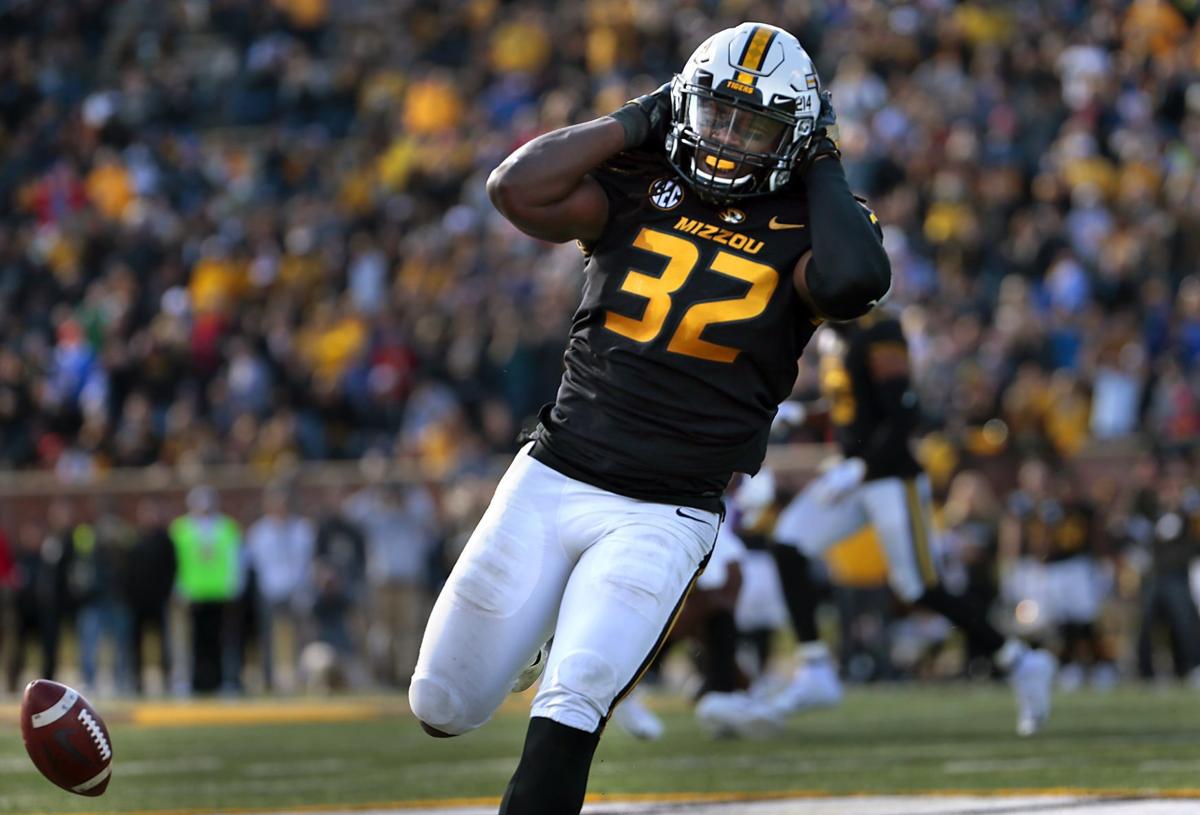 Tennessee Titans – Jay Tufele, IDL, USC
Tufele is a dominating presence inside. In a deep interior D-Line class, he's launched into first round consideration even though he opted out of the 2020 season. That says a lot about his talent.
New Orleans Saints – Jaycee Horn, CB, South Carolina
Horn's performance against Auburn was one of the most dominant games I've ever seen. He picked off two passes and made Seth Williams, an NFL-caliber receiver, disappear. Janoris Jenkins's contract status in New Orleans is uncertain, so if the Saints want to make some cap space, this move would help.
Buffalo Bills – Trey Smith, IOL, Tennessee
There's one trait that defines Smith: power. I can picture Smith clearing huge holes for Josh Allen on QB draws in the red zone.
Tampa Bay Buccaneers – Travis Etienne, RB, Clemson
Ronald Jones II has been shaky and Leonard Fournette's contract expires after this season. Etienne is superb as a runner and receiver. He's as efficient as they come. TB12 loves his pass-catching RBs.
Kansas City Chiefs – Joseph Ossai, Edge, Texas
Ossai looks like a top ten pick in some games. Against Oklahoma State, he put up 12 tackles, 6 TFL, 3.0 sacks, a forced fumble, and a fumble recovery. One of those sacks won them the game. He's more than just an edge rusher, as he's had 10+ tackles in three games this season. Ossai would flourish with Chris Jones and Frank Clark in the Chiefs' front seven.
New York Jets (from Seattle Seahawks) – Chris Olave, WR, Ohio State
Olave is the embodiment of speed. He's averaging 16.0 yards per reception for Ohio State this season. The Jets will need to add receivers for Trevor Lawrence.
Pittsburgh Steelers – Marvin Wilson, IDL, Florida State
The Steelers may have needs on the O-Line if they don't extend some players, but this pick would just be so perfect. They lost DT Javon Hargrave last offseason. Wilson would stuff the middle of their dominant D-Line. Their front seven would officially be unstoppable.
My next mock will come soon after this season. Enjoy the rest of the NFL year!!
-Sam